I've finally popped my Parisien cherry! After years of snubbing the French capital for fear of vomming up over loved-up couples and stuck-up locals, I decided to bite the bullet and zip over the Channel. But I needed motivation; something to get me over there that sidestepped the overly-flogged stereotypes. My love of tennis and Roland-Garros gave me exactly that.  And now I'm in love with the city itself!   
My Problem with Paris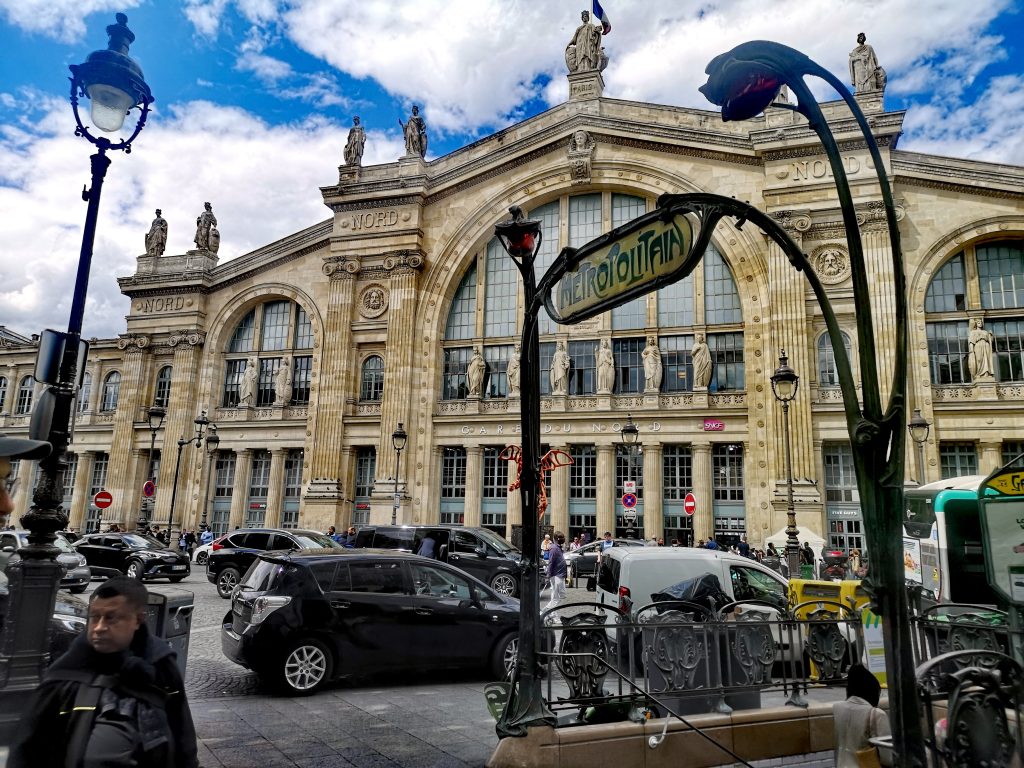 Despite being in London all my life, I had never been to Paris. The shock and horror that meets with this admission followed me everywhere. With the Eurostar on my doorstep, how much more convenient a journey could it be? Plus me. An Art enthusiast who can speak French (just about). How is this possible?
Where do I start? I'm a rebel who is not one for clichés and Paris – sorry to say – is one. It's so obvious a destination being from the UK. Plus with its universal reputation as the city of love – picture romantic moonlight walks by the Seine- did it look like something I, a cynical singleton, would be into? With four of my friends getting engaged there, the city just felt like a Disney Land for couples. No. Thank.You! Finally I wasn't down for suffering the infamous Parisien hauteur; it would just make me feel more inhibited and not want to practise speaking French at all. My holidays were meant for a change of scenery in a lively and FRIENDLY location. Paris? Pah if I was at a loose end, I could go anytime…
I'm a rebel who is not one for clichés and Paris – sorry to say – is one…My holidays were meant for a change of scenery in a lively and FRIENDLY location. Paris? Pah if I was at a loose end, I could go anytime…
But I didn't. Until I realised maybe I should. But not because I was so curious about all that history, nor culture. But to fulfil a lifelong dream. To watch my second favourite tennis Grand Slam: The French Open at Roland-Garros! I love watching tennis and have gone to Wimbledon, morning queue and all, and the Australian Open. I'm also a mad Nadal fan but have never seen him play live. With his career in its twilight years, this was my chance to watch the King of Clay go for his 14th win in Paris. This is what gave me the final push. I went on the Roland-Garros website and to my complete consternation scored tickets to the Ladies Semi Final in the famous Philippe Chatrier – aka the Centre Court of Roland Garros. OK deffo Nadal wouldn't be playing in that but I might be still able to find him training somewhere…I jumped out of my seat knowing I was going to the Championships.
Well since I was going…
It seemed a shame to not do some of the usual touristy things when out in Paris. So I added on a day to explore the magnificent Louvre Museum and Chateau de Versailles. Turns out it was a lovely addition to the trip and a great way to delve more into the Parisien vibe and see whether my preconceptions of it were true. Well OK it was packed to the rafters with tourists but the grandeur of Versailles cannot be overstated. It's magnificent and definitely worth a visit.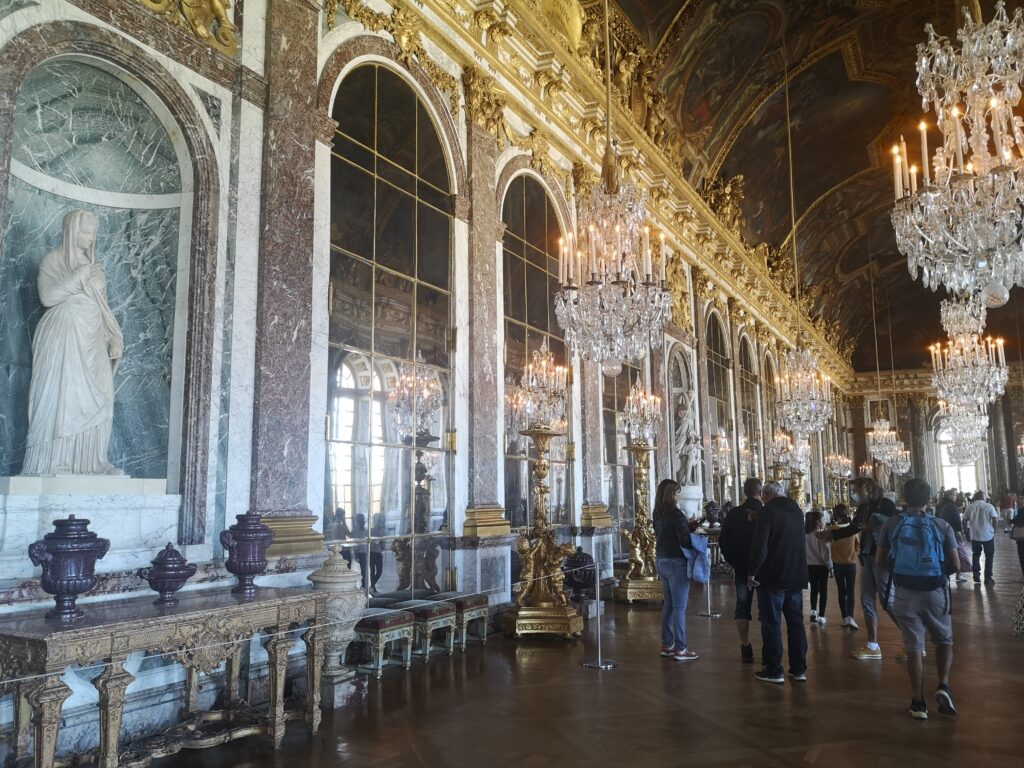 In retrospect Versailles in a half a day wasn't enough as the palace itself takes up a good few hours leaving little time to take a turn in its epic gardens- which is a crying shame because even the cursory exploration showed me how grand they were. The Louvre was equally impressive though the Mona Lisa- meh! Upon seeing the glass pyramid structure I was actually quite excited- clearly while I snubbed the capital its constant presence in my life through film, literature and TV had had an influence on me.
Finding Nadal…
It was never going to be that easy to get close to the tennis great and I knew the odds were stacked up against me. I kept an eye on Rafa's matches on the second week- that included a hairy skirmish on court with Djokovic -and prayed he would make it to day I was to be there. He got through fine.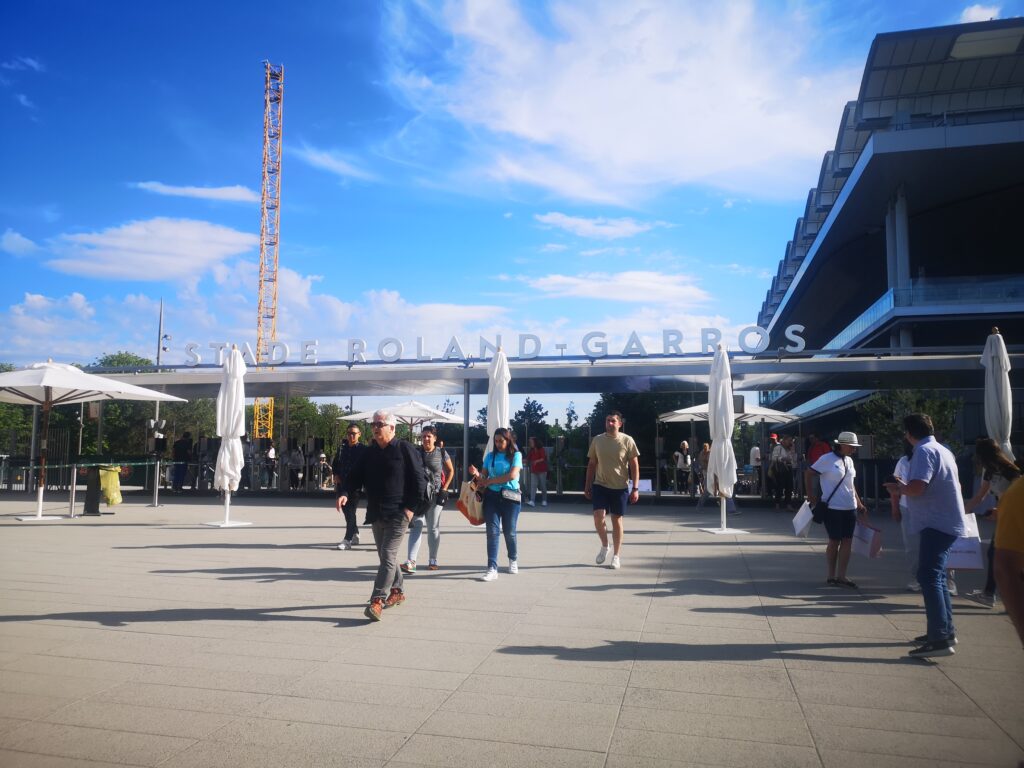 Waking up to THE day at Roland-Garros was like my younger self on Christmas day. I sprang out of bed drew my hotel curtains back to reveal clear skies and a bright June sun blazing above – perfect tennis weather. Luckily with tickets it meant no early start so I could take my time. After a 40 min metro ride to Charles D'Auteuil and then a brief walk to the grounds, I walked in- the relative ease of this compared to SW19 immediately won me over- and immediately wondered: OK if I were Nadal where would I be training? I'm not much of a sleuth and despite making enquiries with staff at various points it was clear security around the guy would be fierce. So after fruitless attempts at buttering up staff in my rusty French, my Bloodhound behaviour gave way to just soaking up the atmosphere. I checked out the beautiful boutique, scored a Roland-Garros keyring and ball-person wristband (a personal tradition whenever I attend a Grand Slam) and provided the odd sound bite to camera!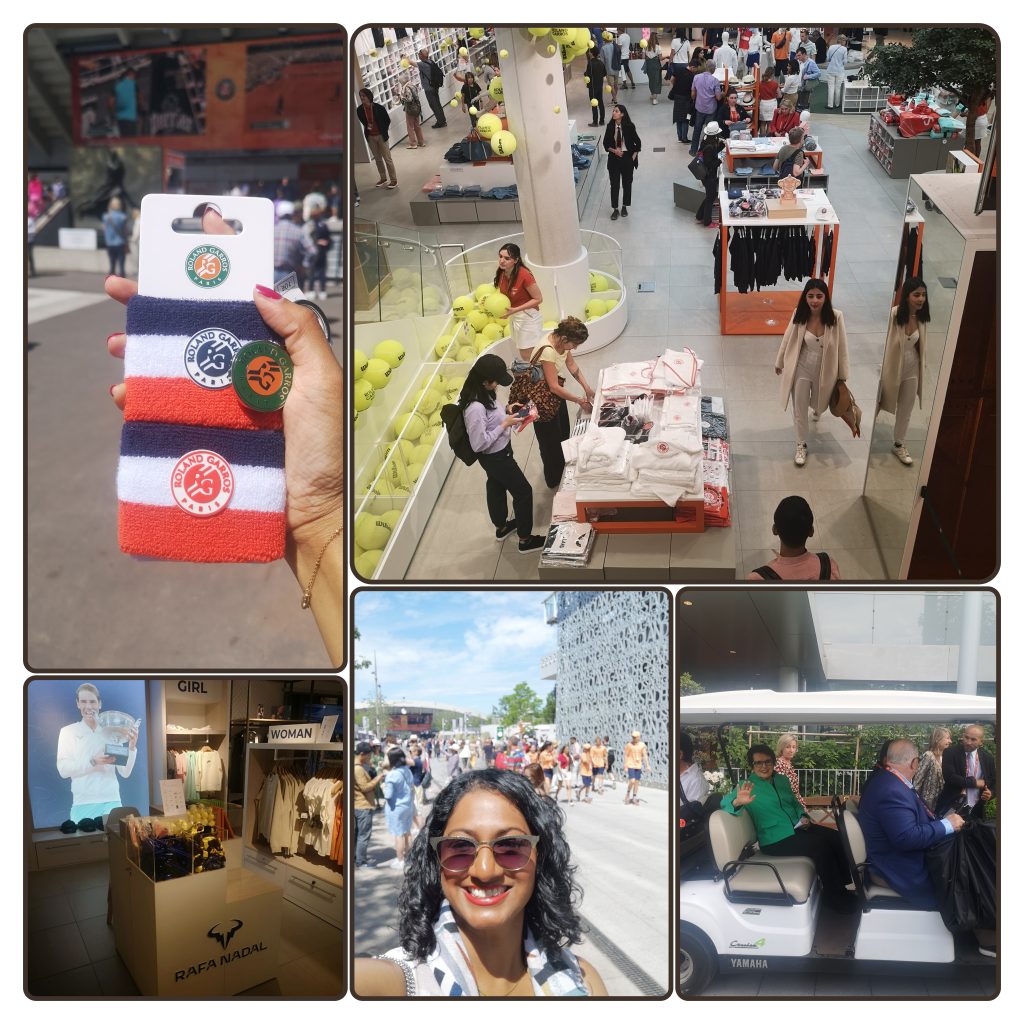 …after fruitless attempts at buttering up staff in my rusty French, my Bloodhound behaviour ( when finding Nadal) gave way to just soaking up the atmosphere.
Being at Roland Garros was just amazing and I couldn't contain my excitement. It was a far more relaxed atmosphere with nice places to chill out. The colours of the grounds were more earthy and less stylised compared to Wimbledon. It was understated rather than ostentatious, so characteristic of the French style. Phillippe Chatrier- equivalent to Centre Court in Wimbledon – was a wonderful place to stage world-class tennis. The crowd was fun and friendly and I even got to see Women's World No.1 Iga Swiatek play as well as US player Coco Gauff play. Oh I even espied Billie Jean King promoting her film so that really was the cherry on the cake. All that for £70 – well not a bad day's work in my view.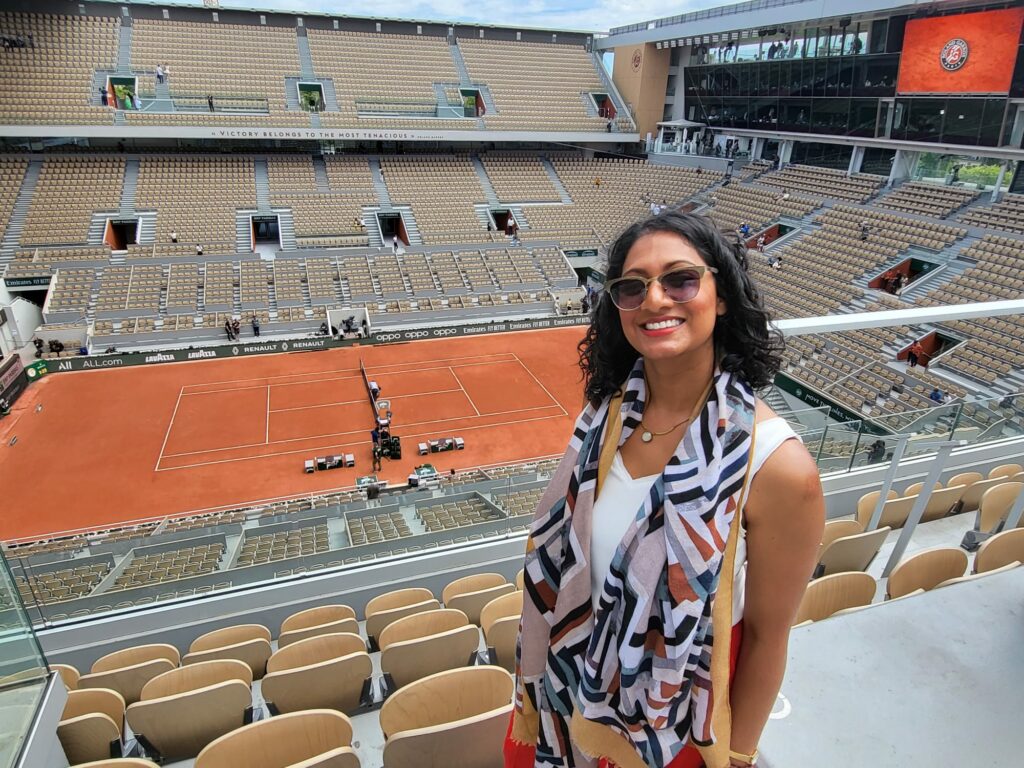 It wasn't all for Nada(l)
While I never got to fulfil my objective and see Rafa play, my stay in Paris wasn't at all a waste. Seeing the sporty side to it gave me a refreshing perspective on the capital far from the fawning couples high on oxytocin and oblivious to anything else. Would you believe that I'm contemplating a spring getaway to Paris – this time frequenting the more beaten track of the Eiffel Tour, Sacre Coeur and perhaps checking out its clubbing scene (gotta love the life of singlehood)? So yes I'm eating humble pie. Bravo Paris. Bravo!