Do you know where Puglia is? I was astounded at how many of my friends didn't! I could not help but hear it everywhere because most of my Italian friends are originally from there. The word Puglia kept beating like a drum inside my head: Puglia. Puglia. Puglia. So much so it went on my to-go list. However it was only when I met Puglian local Simona, that I decided it was time to explore.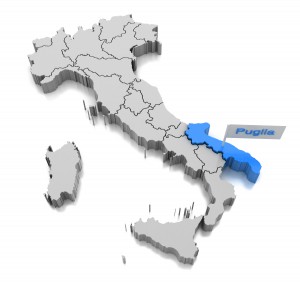 To clear the confusion, imagine Italy in it's fashionable knee-high boot form. Puglia is its killer stiletto heel. As a poorer region, Puglia draws the short straw compared to the grandeur of Tuscany, Venice and Rome. But don't be fooled  after all it's Italy! A more modest culture indeed but its glorious weather, provincial charm and antiquated beauty cannot be overlooked. In fact Puglia is doing all it can to measure up, with major landmarks all under reconstruction (frustrating for me) and mass urban regeneration. That's why I have a sneaky feeling that Puglia's once wall- flower persona will change.
But don't just take my word for it. Here are the best bits of Southern Italian culture:
Puglian hospitality:
Italians are generally warm helpful people. But the people in the south are especially so. Puglians don't speak much English but are open to trying in order to make conversation or crack a joke. This down-to-earth temperament  is probably down to its humble history of poverty- an identity that Bari wears on its sleeve. Its main beach nicknamed Pane e pomodoro (bread and tomato) refers to the poor who often visited the beach to eat their meagre staple of bread and tomatoes. It's not the prettiest coastline, but come a sunny Sunday afternoon it makes for a pleasant spot of chilling out.
My host family, Simona, Tonia and Lucio Bisignano are fitting examples of the Puglian disposition. They took me around everywhere from the eerie Castello del Monte to the numerous trulli in Valle D'Itria.  Simona's parents, Lucio and Tonia, are two retired maths teachers. Simona lives in London working for Unilever. We met during my stint there and became friends. Tonia is a fantastic cook and whipped up delicious pastas, including a very simple recipe that consisted of spaghetti, olive oil and garlic. Dont be fooled, it was the most delicious dish ever- the olive oil lit up the spaghetti's taste. As you will see later, Puglia's cuisine does not rely on frills, just simple good-quality ingredients.
In any event the dinner was always fun at the Bisignanos. We would stay up late chatting over wine. Tonia doesn't speak English and Lucio very little. Simona would often act as an intermediary to translate for us. It was perfect because they helped me practise my Italian in return for me teaching them some choice Brit phrases. Below is a pretty fair example of the language exchanges we did around the dinner table.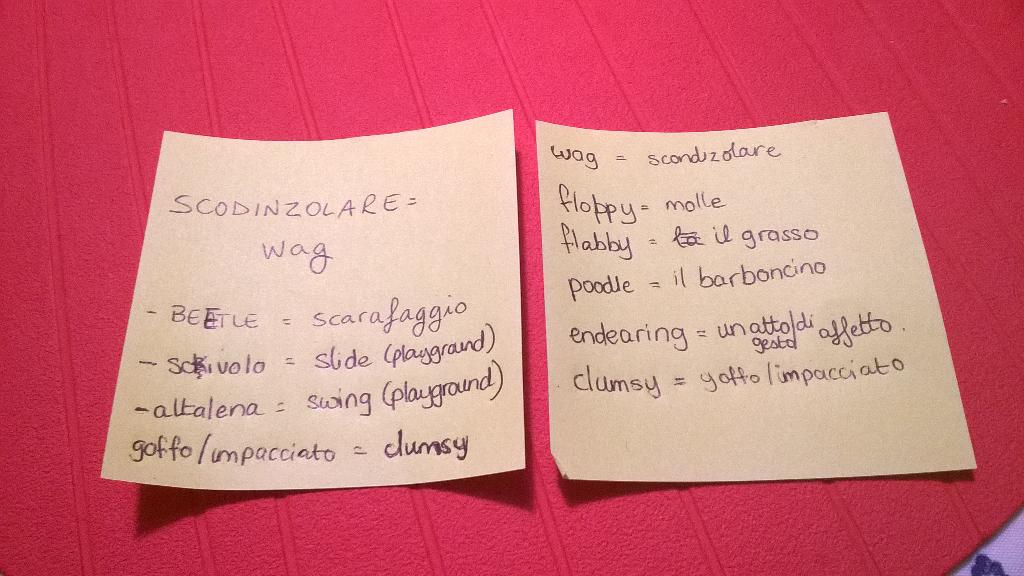 A final word about their home. The Bisignanos live in a charming apartment in Central Bari, Puglia's regional capital. It's a beautiful home, three cosy bedrooms closely interconnected with airy corridors decorated in art and vintage posters. The terrace, where I often did my morning meditation, overlooks the busy side streets. Straight ahead you look into other balconies dressed up in colourful flowers, terracotta pots and wind chimes. Below, the Barese take in the warm sun, an espresso cradled in their palms while rivulets of smoke rise from an accompanying cigarette. It's a fitting snapshot of the laidback vibe in this part of Italy and no matter how fast your normal pace of life is, Bari will slow you down.
In and Around…
Bari
Bari itself is not anything special but it's a good base from where you can explore the rest of the region. The best time to go is late spring/early summer (I went at the beginning of May) – the heat isn't quite so intense though it once hit 37 degrees. Bari international airport is serviced by Ryan Air and British Airways. It also has a mainline station connected to all major cities in Italy. The town is cute but can often be construed as backward compared to its northern counterparts. Car parking is chaotic (it's not uncommon to see cars parked in front of other cars, leaving no way of out), and for some reason there is never any tissue in restaurant/cafe bathrooms. I felt that the Barese are certainly more laissez-faire about such things  perhaps reserving their energy for enjoying life.
This leads me to think perhaps there is more to Bari. On my first day, I saw the charming Gran Premio di Bari, a classic car race that winds its way through the city along the Castello Svevo and main marina (see above). It's not so much a race as a relaxing drive through town. But it makes for a really fun family day out and if you're a classic motorhead it's worth having a look.
The other time you will see Bari going all out is for the Festa di San Niccola (7th to 9th May). St Nicholas is the patron saint of Puglia and in early May it celebrates the 11th-Century arrival of St Nicholas' relics. The town doesn't sleep; from processions and religious flotillas to fly-bys and impressive firework displays it's a very fun atmosphere to experience. It does get very busy and you will need to keep an eye on your belongings especially around the old part of Bari, renowned for pickpocketing.
Polignano a Mare
An easy half hour by train from Bari takes you to Puglia's Amalfi Coast: Polignano a Mare. This seaside town is a few mins walk from the station. It has the most picture perfect cove, where rugged cliffs open up to sparkling ocean. There's a small strip of beach  accessible by steps that affords an idyllic sun bathing spot akin to a backdrop in a Gucci advertisement. The  town is quiet but beautifully ambient. A day is more than enough to take in its whitewashed houses and piazzas fringed with cafes and souvenir shops.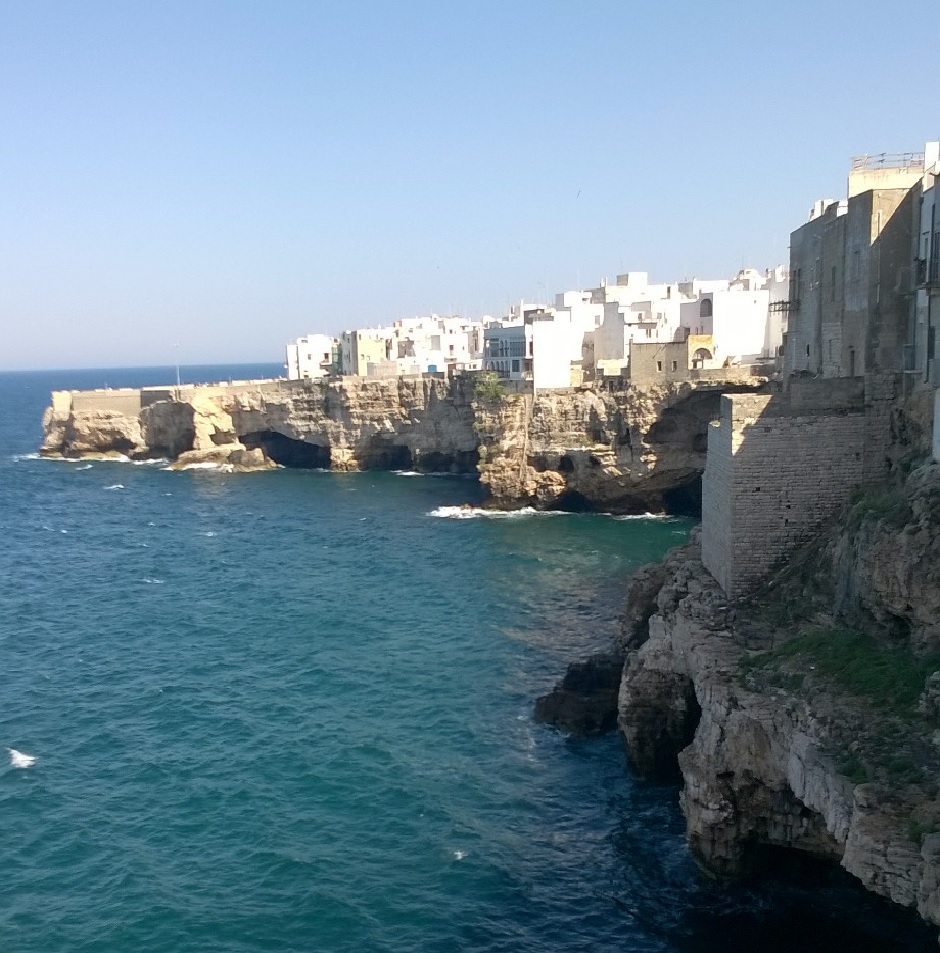 Valle D'Itria – Trulli magical!
Ask any one about Puglia and Alberobello immediately pops up. Famed for its 16th Century pixie-like houses named Trulli, Alberobello is just one of 15 towns with these structures. They are collectively located in the Valle D'Itria. We took a day-trip to this region (about 1.5 hours by car) and I would most certainly recommend it. My favourite places were Ostuni- white washed houses with ornamental doors and hand painted tiles so renowned in the Mediterranean, Locorotondo – ridiculously quaint and romantic; and Alberobello- the most concentrated area of trulli heaving with tourists. Most of the trulli have been converted into shops and hotels so you can have a look around.

Lecce -La Bellezza Addormentata
Another location that adds to Puglia's beauty is Lecce. Three hours by train from Bari, this town is a stunner. The characteristic white washed facades are there but think bigger, more ornate and exponentially more elegant thanks to the rich profusion of marble Baroque art. Each church is bursting with it and your eyes hungrily gobble up every inch of its appearance.
One word of warning, the town grounds to a halt at about midday and doesn't resurge until 5pm. Simona and I arrived there at 12.30pm with a return ticket at 6pm. So we could not gain entry to a lot places including the historic amphitheatre. Luckily we got to see its magnificent duomo (pictured below) and found some cool vintage shops off the main piazza so not a complete disappointment. However as the afternoon sun is in full, Lecce turns into a ghost town with restaurants shuttered up, shops near on empty. That is why I have nicknamed it La Bellezza Addormentata, the Sleeping Beauty.
A famous next-door neighbour: UNESCO Site: Matera, Basilicata
I went solo for a day to explore the ancient cave town of Matera in the neighbouring region of Basilicata. Taking the APL train from Bari Centrale (the APL station is separate to the mainline one, on other side of the piazza), you zoom past rustic fields and flatland before  it gets a little hilly and finally comes to a halt at Matera Centrale. The town lies in a small canyon carved out by the Gravina (do try and get to the outer limits of the cave city to see stunning views of the ravine). It's about a 10 minute walk to its main piazza bordered on one side by a huge expanse of sassi – cool deep cave dwellings that housed the poor and their livestock in Matera's meagre days.
It's a tough climb throughout the sassi region, with crude slippery steps your only path. The tourist office's maps are pretty basic with next to no info to orient yourself around the sassi zones so definitely don some sturdy boots and take water as under a sweltering 30 degree heat it's a gruelling hike. But, much like walking among the ruins of Pompeii, Matera affords visitors first-hand insight into history. Some sassi retain their original layouts and furniture that includes hay for the barn animals and the rudimentary utensils used for farming and cooking. It's probably the peasant authenticity of these sassi that lead Mel Gibson to film Passion of the Christ there. It's a complete freeze frame in time!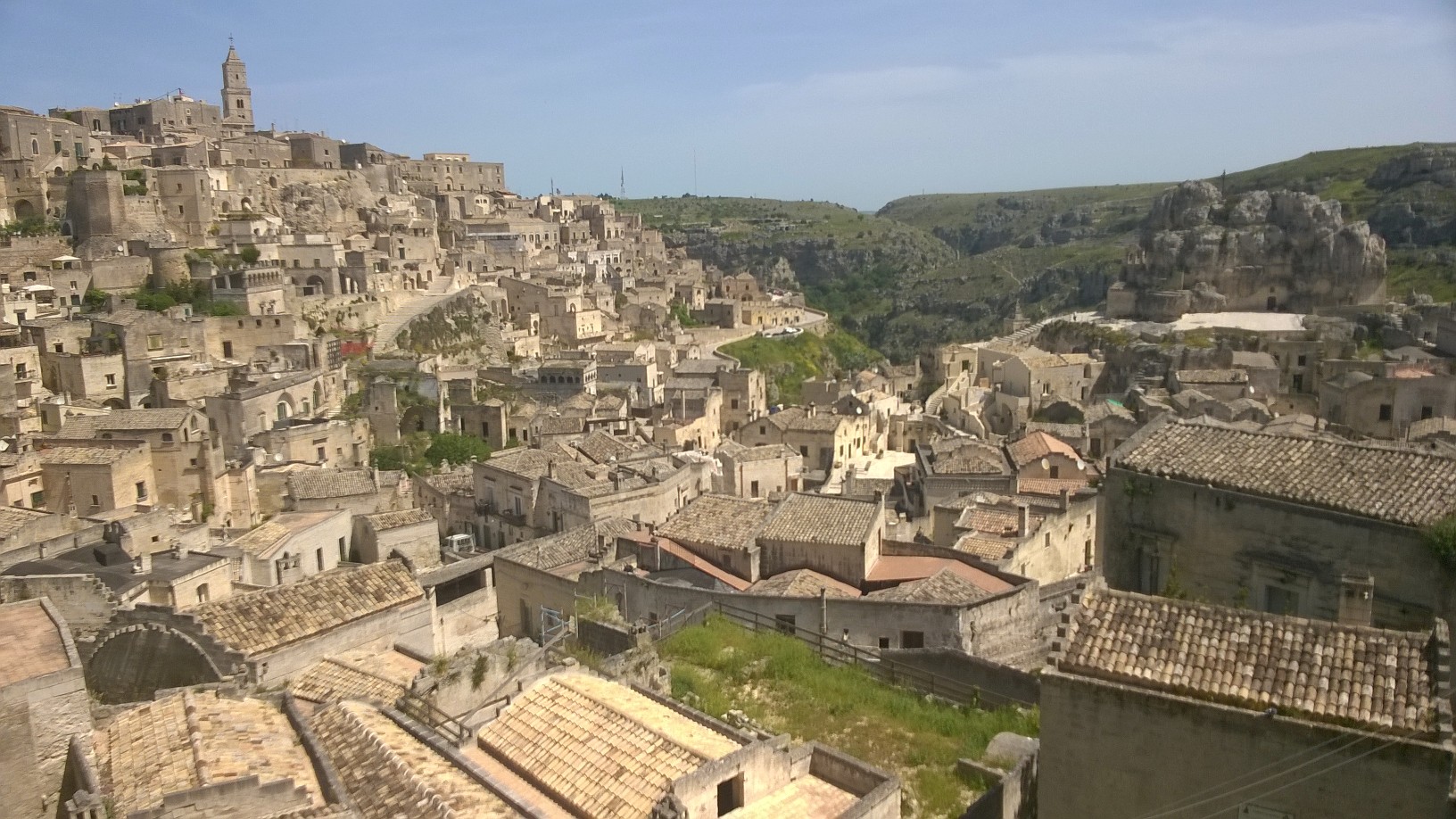 Food:
Bit of a no brainer but I can't stress how beautiful food is there. Simplicity is the foundation of any Puglian foodie delight. Thanks to a constant sunny climate, the region boasts some of the best olive oil and mozzarella. I always think photos say it best so below are some of my culinary highlights.

1) Martinucci: A typical gellateria in Lecce 2) Not specific to Puglia, but slices of melon combined with soft slithers of prosciutto are one of the best culinary partnerships I have ever tasted. Sweet and salty. 3) Rice, potato and mussels, typical Bari dish 4) A day-trip to Polignano a Mare served up a delicious white pizza with spicy sausage. 5) Traditional Bari meat dish: Braciola- like a stuffed meatball in a flavoursome tomato sauce. 6) Puglian Seafood gourmet 7) Typical Orecchiette pasta dish from Matera in the neighbouring region of Basilicata. Simply tomato, basil and shreds of mild marshmallow-y Mozzarella.
---
I really hope this inspires you to go and check out Puglia. If you need further persuasion just think of that favourite home cooked meal that your mum (or dad) used to make when you were a child. It's indulgently comforting, delicious and down to earth that stirs up wonderful memories by just thinking about it – that's Puglia!
To help research buy Lonely Planet's "Southern Italy". It has great advice and tips.
All photos are my own, luckily didn't have to work too hard at capturing the scenery there!